Thank you to our valued community partner Children's Fund for featuring two of our Social Service Practitioners (SSPs) in their Spring 2021 newsletter! Each of the SSPs, Tasha Brown and Alana Moore, showed their passion, vivacity, and skill in working within their program at the San Bernardino County Public Defender's Office. Scroll down for their Q&As.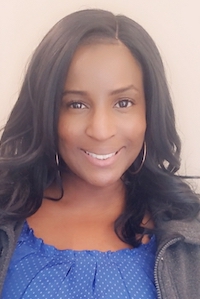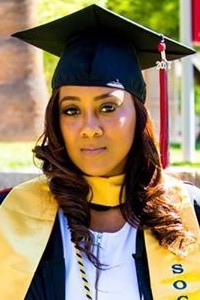 Tasha Brown (left) and Alana Moore (right)
Partner Spotlight
Alana Moore and Tasha Brown
San Bernardino County Public Defender's Office
To help us support children in need within our communities, Children's Fund depends on social workers and case managers who work in our partner agencies and county departments. They are the critical first step in identifying the most urgent cases, and that allows us to reach the children who really need support, opportunity, and hope. We interviewed two dedicated child advocates from the county Public Defender's Office.
You both work as social workers at the San Bernardino County Public Defender's Office. What is your title there?
Alana: Social Service Practitioner, assigned to Coalition Against Sexual Exploitation (C.A.S.E.)
Tasha: Social Service Practitioner III, assigned to L.E.T. (Let's End Truancy) program.
Can you describe the segment of children you work with?
Alana: I work with sexually exploited and at-risk youth.
Tasha: I work with at-risk students throughout the county.
How long have you been a social worker, and how long have you been in this position?
Alana: I initially began my career as a social worker in 2017, working in the Clark County School District in Vegas. I accepted a position with the San Bernardino County Public Defender's Office working with the adult population two years ago, and now, I have worked as the C.A.S.E. Social Service Practitioner in the Juvenile division since October 2019. Before I started my career in social work, I owned and operated my own in-home childcare.
Tasha: I have worked as a social worker with San Bernardino County for over six years. I began my career in 2015 with Children and Family Services. I worked for the department for three years until I accepted my current position assigned to an attendance improvement program designed to end school truancy.
What is your favorite part of your job?
Alana: My favorite part is that I have the ability to establish long-lasting and trusting relationships, while also being able to effectively connect with this very vulnerable population.
Tasha: One of the joys I find in my position has been connecting families with community resources and hearing from families about the positive impact the L.E.T. program made in their lives.
What do you like to do in your time off?
Alana: I enjoy spending time with my husband and 2-year-old daughter traveling and enjoying the outdoors. Since the pandemic, I have established a newfound love for baking and binge watching medical and firefighter shows.
Tasha: In my spare time I enjoy spending time with my family and watching sci-fi movies and the Investigation Discovery channel. My hobbies include outside activities such as hiking, distance walking, and bike riding.
Can you tell us one thing that the children you serve need (that we might not think of)?
Alana: They need at least one caring adult in their life to encourage and help them believe that they have the ability to overcome their trauma.
Tasha: The youth I work with are in need of mentors and peer advocates. Although the resources are available, many of our children and families are often unaware of how to access these resources until outside community partners become involved.
How does Children's Fund help you and the children you serve?
Alana: Children's Fund is amazing! They have played a pertinent role in ensuring my youths' basic needs are met. They are fast, efficient, and innovative in ways to assist this vulnerable population. It is because of Children's Fund that some of my youth are able to change their lifestyles and ways of living. I would personally like to thank Children's Fund for all that they have and continue to do for our children.
Tasha: Children's Fund has helped by providing seamless service. They are phenomenal with providing resources and services to families. Children's Fund has worked collaboratively with me to meet the needs of children and as a result, the children and their families' stress and pressures have been replaced with smiles and happiness. Thank you, Children's Fund, for all you do.