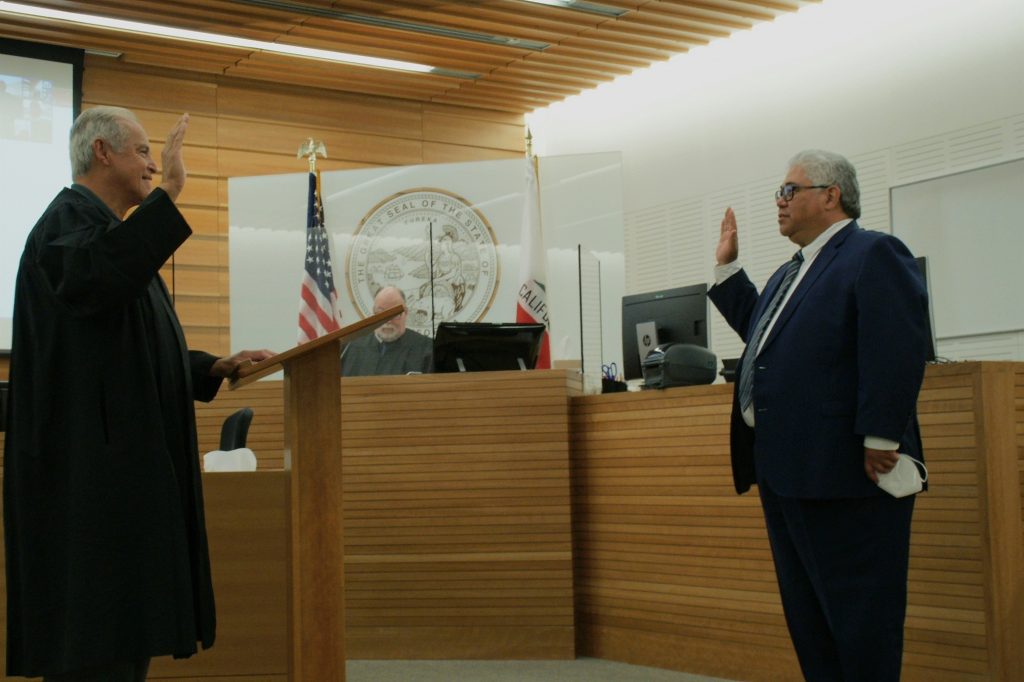 On Monday, August 2, 2021, attorney Kawika Smith took his oath of office to serve as a judge in the San Bernardino County Superior Court. Governor Gavin Newsom announced Judge Smith's appointment on July 9.
Judge Smith served as Supervising Deputy Public Defender at the Law Offices of the Public Defender, San Bernardino County, from 2014 to 2021. He began his career as a Deputy Public Defender in 1995. He earned his Juris Doctor degree from the Western State University College of Law.
At the August 2 swearing-in ceremony, Judicial Appointments Secretary Luis Céspedes, speaking via livestream, acknowledged Judge Smith's decades of dedication to the community, from his time as a substitute teacher at Colton Unified School District through his career as a public defender and service to the Redlands-based Unforgettables Foundation.
Judge Smith fills the vacancy created by the retirement of Judge Keith D. Davis. Presiding Judge Michael A. Sachs said of the appointment and selection, "We are pleased with the Governor's appointment of Judge Smith, who will be a great addition to our diverse bench."
Photo: Judge John Pacheco (left) conducts Judge Kawika Smith's oath of office at the San Bernardino Justice Center, August 2, 2021.