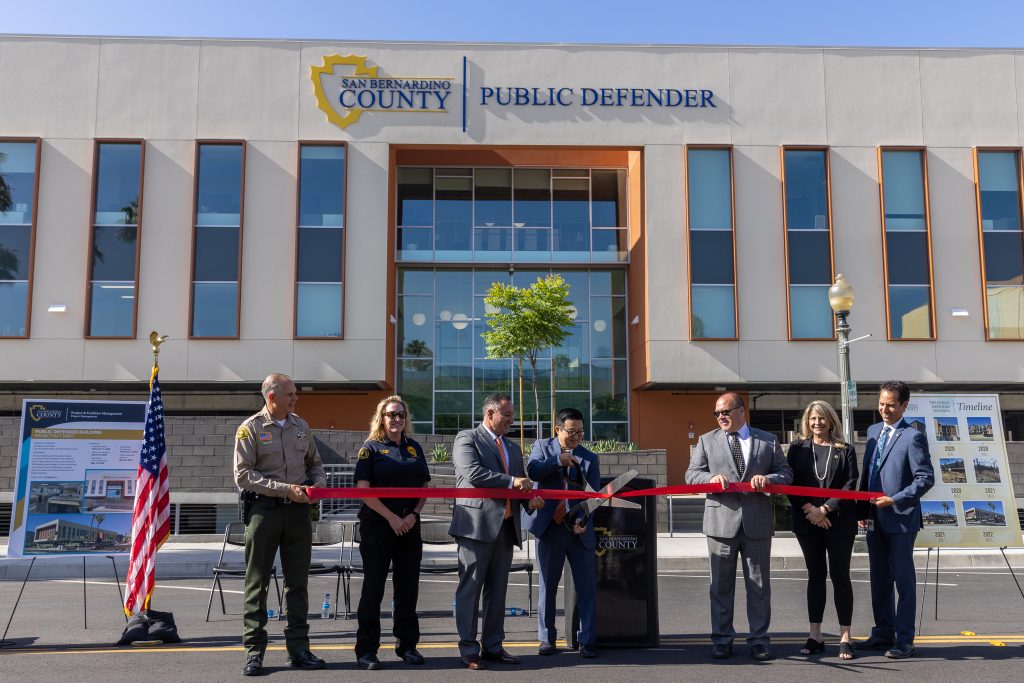 On Thursday, June 2, 2022, the San Bernardino County held a Ribbon Cutting ceremony for the new Public Defender building located at 323 West Court Street in San Bernardino. The building will house several public defender divisions including, Central, Administration and specialty units from the Special Litigation and Human Services divisions.
The Public Defender is grateful for the Board of Supervisors and the Chief Executive Officer's support. The new building stands as a symbol of the County's trust and confidence in the Public Defender and a promise of the Public Defender to defend the constitutional rights and dignity of those who seek equitable access to justice.
Below, is a video of our ribbon cutting ceremony:
To defend the rights and dignity of our clients and to ensure equitable access to justice through holistic representation while reunifying families and communities.
To learn more about the San Bernardino County Public Defender, please visit our Frequently Asked Questions page.