The San Bernardino County Law Offices of the Public Defender has received the 2022 National Association of Counties (NACo) Achievement Award for two of its holistic-based programs.
The first award was presented to the Mental Health Diversion program("MHD"); a viable alternative to incarceration for the mentally ill, made in collaboration with the Department of Public Health. MHD received its award in the Criminal Justice and Public Safety category.
The second 2022 NACo Achievement Award, won in partnership with the Children's Network, was for the creation and facilitation of the interactive training: The Commercial Sexual Exploitation of Children (CSEC): Harm Reduction Fundamentals when Engaging Youth With Complex Trauma. This training received its accolade in the Children and Youth category and seeks to educate San Bernardino County Probation Officers in engaging with youths who have been exposed to multiple traumatic events, specifically the CSEC population.
Our office's continued holistic approach and efforts to increase client opportunities for achieving self-sufficiency through various developments and programs, has earned us eleven (11) NACo Awards to-date. This year, San Bernardino County agencies received 87 of the 279 NACo Achievement Awards, making our County the highest recipient for California's county.
Learn More about the Public Defender Programs: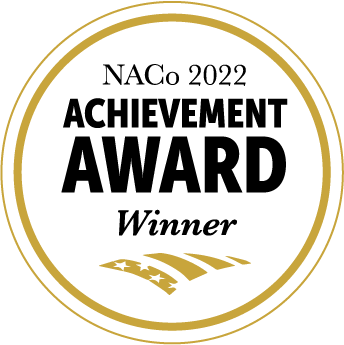 Mental Health Diversion (MHD) Program
Mental Health Diversion is a viable alternative to incarceration for the mentally ill population by allowing defendants in criminal cases to be evaluated, diagnosed, and placed into the appropriate community-based treatment programs. To make the MHD program even more efficient and successful, the Public Defender's Office established a unique, collaborative approach with the Department of Behavioral Health. Using this collaborative approach with DBH, 94% of PDO clients who are granted MHD are either currently performing successfully, or have already performed successfully, and have had their cases dismissed as a result.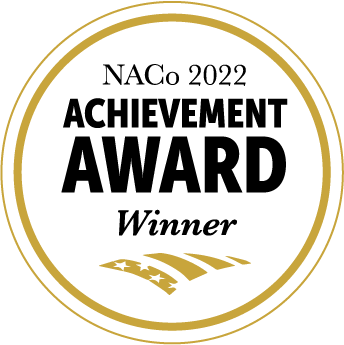 Probation Training – Commercial Sexual Exploitation of Children:
The Public Defender's Office, in partnership with Children's Network, has created and facilitated a three-hour interactive training for SBDO County Probation Officers. The training is designed to bring awareness, education, and offer fundamental tools on how to engage with complex trauma youth, and more specifically, the CSEC (Commercial Sexual Exploitation of Children) population. The training provides insight into the harm reduction approach, and how to successfully implement this method when working as a primary point of contact with complex trauma youth. This training is intended to advance collaboration and relationship with probation in hopes of reducing the stigmatization surrounding CSEC youth, appropriately identify them, and enhance strategies and access to resources for this vulnerable population.