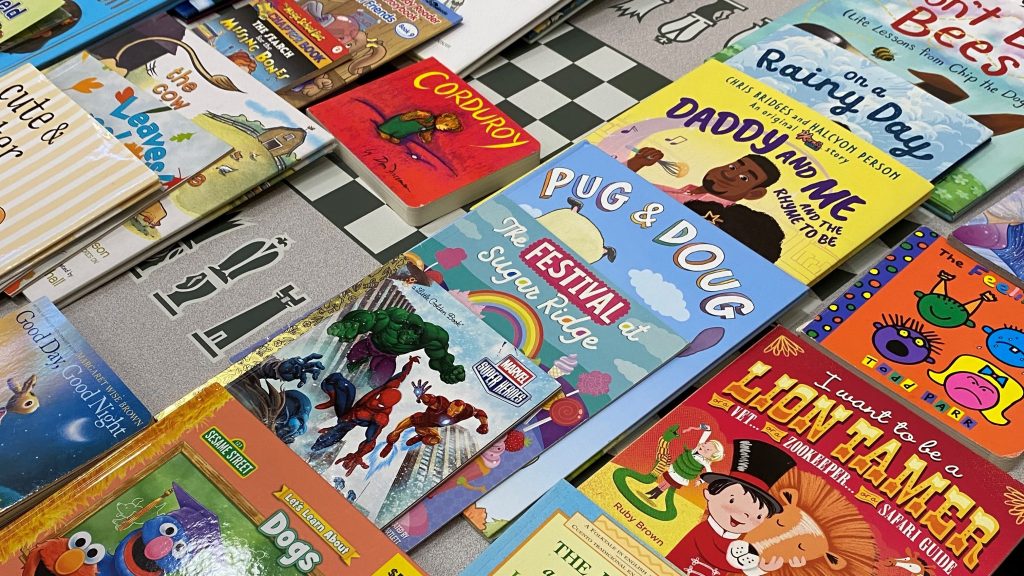 On Monday, July 18, 2022, the San Bernardino County Public Defender volunteered with and donated books to the Parent and Child Connection (PACC) program. PACC gives incarcerated parents the opportunity to record themselves reading books to their children and include personal messages. The recordings will be sent to the child's home along with the selected books so the child may enjoy hearing their parents read to them. PACC's goal is to strengthen literacy and parent-child relations through positive communication.
The Public Defender is thankful to the Kiwanis Club, who donated several books to our office.
PACC is part of a larger project, Parental Intervention Project (PIP), that focuses on parenting education, trauma recovery, parent-child interaction time, and individual counseling/case management. The program was created in 2009 as a collaboration between the San Bernardino County Sherriff's Department and California State University, San Bernardino.