On Wednesday, March 8th, San Bernardino County Public Defender staff will be available in person to assist Needles residents seeking to clear adult felony and misdemeanor records and/or apply for Certificates of Rehabilitation.
The Resource Fair will take place at the El Garces Historic Train Depot in Needles, CA starting at 10:00 am. It is brought to you in partnership with San Bernardino County, Third District Supervisor Dawn Rowe, and the City of Needles. The Public Defender's Office will be participating alongside the Assessor/Recorder/County Clerk for issuance of birth, death and marriage certificates ONLY for events that occurred in the San Bernardino County. Other departments participating includes: Behavioral Health, Transitional Assistance Department (TAD), Veterans Affairs (VA), Workforce Development and others. The City of Needles participants include the Chamber of Commerce and the Tourism and Visitors Center.
Remember to Register before the March 8th!
San Bernardino County Resource Fair
Date: Wednesday, March 8, 2023
Time: 10:00 AM – 02:00 PM
Address:
950 Front Street, Needles, CA 92363
at the El Garces Historic Train Depot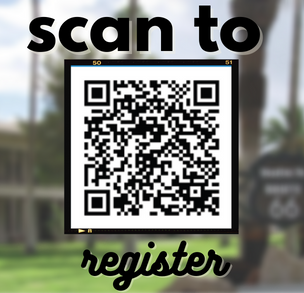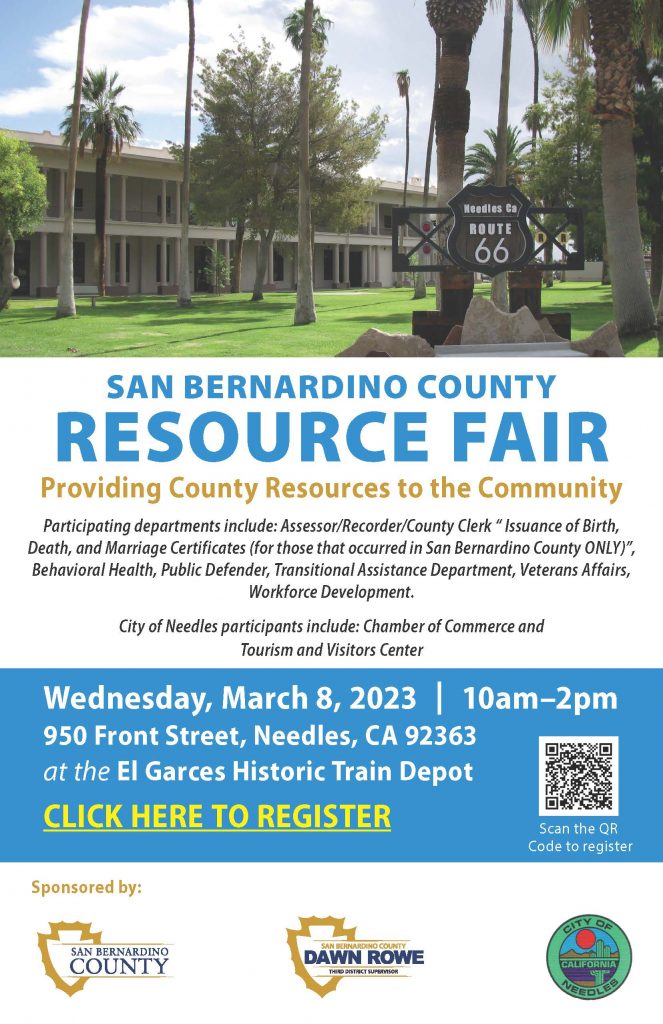 See our Clear Your Record page to begin the record-clearing process at any time.