The Public Defender's Office welcomes the opportunity to engage with organizations regarding our work, and to learn from organizations how our department can assist your group to carry out your mission.
If you would be interested in hearing from the Public Defender about the ways our department is helping to make San Bernardino County a better place for all of us, please contact Tisha Baca at (909) 382-3950 or via email: tbaca@pd.sbcounty.gov.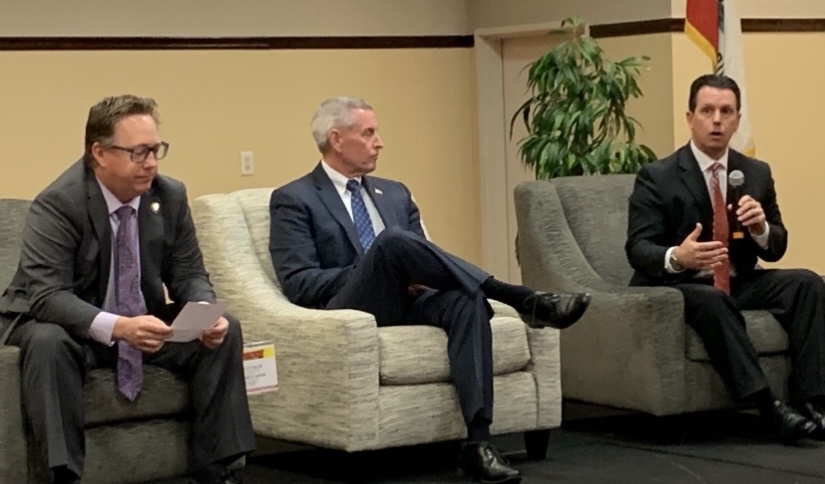 January 8, 2020 — San Bernardino County Public Defender Christopher Gardner, Sheriff John McMahon, and District Attorney Jason Anderson (from left) speak at a Friday Morning Insight Breakfast sponsored by the Victor Valley Chamber of Commerce. The three leaders were invited to share how they collaborate on issues facing the law and justice sector. Each discussed their role with the county and ways for their departments to best assist constituents.
Chief Deputy Public Defender Kellie Byward and Public Defender Christopher Gardner (back row, from left) meet with members of the San Bernardino County 1st District Advisory Council.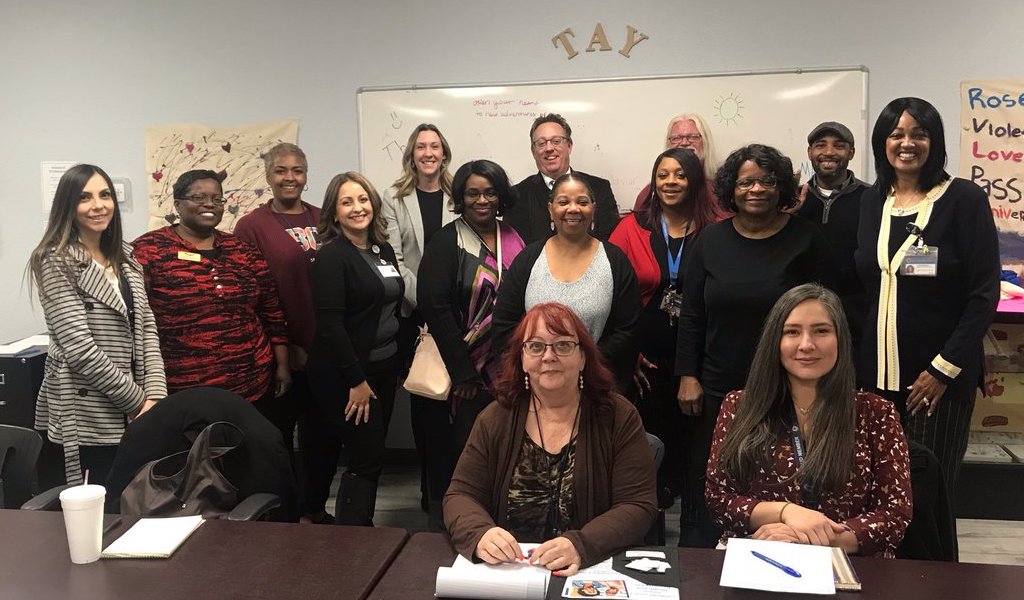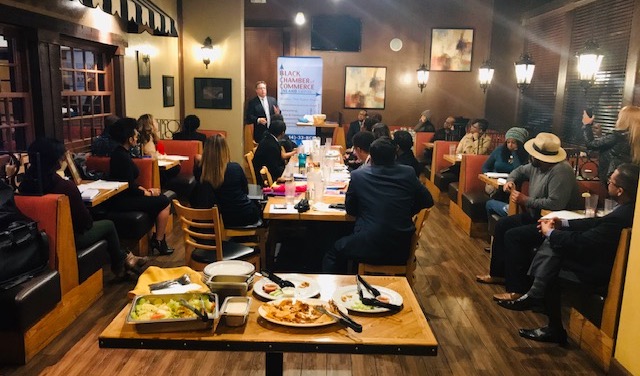 Public Defender Christopher Gardner (front of room) meets with members of the Black Chamber of Commerce of the Inland Empire, as well as members of partner groups the California Hispanic Chamber of Commerce, The Greater Riverside Hispanic Chamber of Commerce, and the Asian Chamber of Commerce.